Car Key Lawrence
Is there a car key problem that is going on with your vehicle? Maybe your keys are lost and you need a replacement, or yours is bent out of shape. If you need a repair or replacement passkey, then Car Locksmith Lawrence is the perfect fit for you. Our cutters are excellent at replacing keys.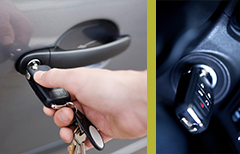 Car key services that will keep you satisfied
Transponder car key services are also easily gotten from us. If you have some chip keys that need to be repaired, then we can send over our servicemen and women to get them fix. Transponders also need to be programmed before use, so if this is your issue, our programmers can get to the bottom of it.


Is there a broken car key in the ignition of your vehicle? Perhaps you were driving home from a very upsetting game, and out of anger, you snapped your passkey in your cylinder. If this ever happens, don't try to fish it out yourself. Ignitions are delicate, and they shouldn't be handled by people who don't know the ins and outs of them.
We can make duplicate car keys for you
A spare car key is another thing that is very valuable. Having backup keys on your side is very great if you want to avoid ever having to need professional lockout service. If you would like to copy your car key, let us know so we can get you some duplicates. We want you to have all the resources possible.
Are you trying to get a car key fob? Fobs are very great because they give the owner of the vehicle a lot more control and power over their automobile. If you would love to lock and unlock your truck without having to manipulate the locks with your hands, then this is the perfect thing for you. Contact us if you'd like to get one of these remotes for yourself.